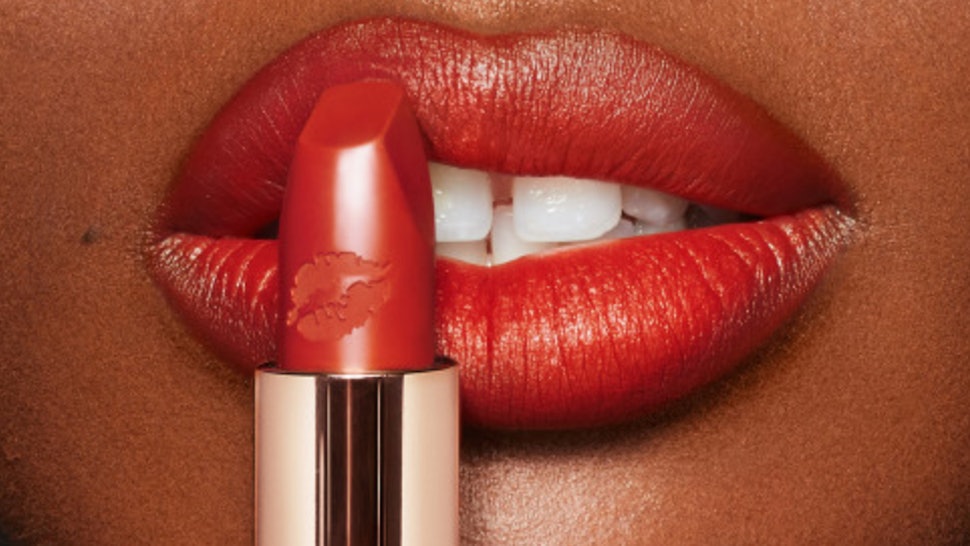 The sun's finally out and it almost, sort of, maaaybe feels like British summer is on the way, so I'm making the most of this time to wear my brightest, happiest makeup and maybe even dye my hair a new colour. This week's new beauty launches have enabled me to do that with ease, and there are some really great bits out that I know beauty fans will be all over.
First up, in makeup, there's a huge new collection of lipsticks by Charlotte Tilbury to play with. The range has an impressive 11 shades, which range from a sheeny clear hue to shocking reds and beautiful hot pinks that pack a real punch. Colours like these don't require a full face of makeup, and actually look best when worn with a toned down look. This is why the new Glossier Brow Flick is the perfect companion to the new bright lipsticks; it offers polished, perfect brows that require little more. And when you want to take it all off and collapse into bed? That's what the new Little Mix x Simple face wipes are for!
Elsewhere, there's an exciting new face mist out from one of my favourite indie skincare brands Disciple, and a hair toner by Bleach London I am just itching to get my hands (and hair) on.
Keep scrolling to read more about all the new makeup, skin care, and hair care products out this week and beyond.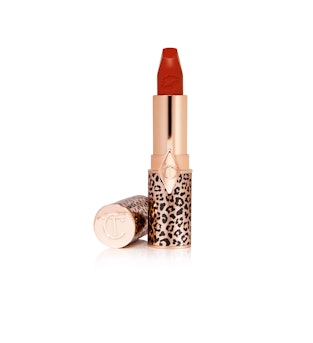 Charlotte Tilbury Hot Lips 2 Lipsticks
Charlotte Tilbury's first Hot Lips range was a total hit. Like them, these 11 new lipsticks are inspired (and named because of) a selection of badass women (and men) that the makeup artist admires. There's one named after Vogue editor Edward Enninful, for example, as well as shades inspired by Susan Sarandon (pictured here). What's more, these lipstick cases are all refillable, showing CT is doing her bit for the environment.
Glossier Brow Flick
Glossier's latest brow perfecting product is designed to be used in conjunction with their bestselling Boy Brow pomade mascara. While Boy Brow offers super nonchalant, model-off-duty eyebrows, this new addition allows you to create a more glossy, polished look. It comes in three shades, and should be used before your Boy Brow product, not before.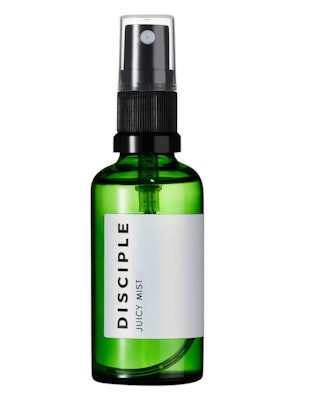 Disciple Skincare Juicy Mist
Disciple is a skin care brand that not only targets issues such as acne and eczema, but also focuses on dealing with stressed out skin that can be caused by lifestyle and mental health struggles. Their latest development, a mist that contains fragrant orange blossom water, calming aloe vera and moisture boosting hyaluronic acid, is the perfect desk side addition for when moments of stress hit in the office.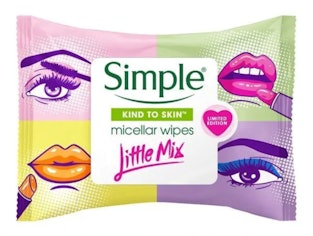 Simple x Little Mix Micellar Wipes
If you have to use wipes, Simple are a great option thanks to their super pared-back ingredients list, which makes them ideal for even the most sensitive skin. And what's better than a pack of Simple wipes? Well, a pack that is made with Little Mix, who have just partnered with Simple on their #ChooseKindness campaign, which we should all get on board with.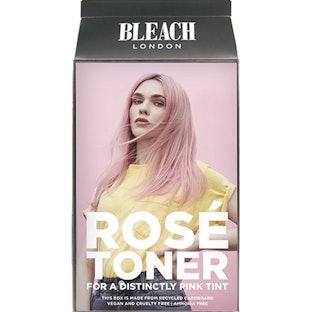 Bleach London Rose Toner
A long-awaited addition to their colourful toners, this product allows you to get supercharged pastel pink hair in the comfort of your own home. While Bleach London's Super Cool Colour hair dyes are great, their toners make a much bigger difference in the colour of your hair. If you've wanted cute rosey pink locks for what feels like forever, this is the affordable answer. Be warned though: you will have to bleach your hair beforehand for the best results.
["source=bustle"]