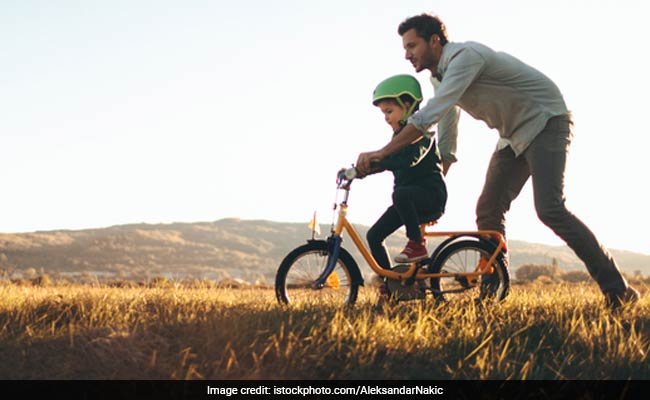 September 5 is observed as Teachers' Day 2018 in India. The day is observed in order to celebrate our teachers and the valuable role that they play in our lives. Teachers are our guides, the ones who teach us which path to follow and which way is the one which leads to success. And before any professional teacher, our parents are the first teachers that we have. Parents teach us some basic manners and the dos and don'ts of everyday health which help us live a better and healthy life. So this teachers' day 2018, we talk about some important parenting tips and how parents can be the best teacher and guide for their children. Keep reading…
Here's how you can be the best teacher for their children on Teachers' day 2018:
1. Take care of screen time of children
Increased screen time of children is causing many health hazards in children. Parents should take utmost care of the fact that children do not spend all their free time on laptops or mobile phone screens. Celebrity health expert Rujuta Diwekar says that children should not spend more than 3o minutes on phones or laptops. Also, playtime in children should be minimum 90 minutes for their good health and well-being. Here are some important tips to follow for child nutrition.
2. Teach hand-washing to your children
This an important parenting tip for parents on Teachers' day 2018. Washing hands regularly helps in reducing germs which children are likely to carry while playing, eating food or using the bathroom. Studies say that people's hands are the top sources of spreading infection. Toys and door handles are all reservoirs of germs and thus hand washing is an important parent tip. Inculcate the habit of washing hands regularly in children.
3. Get them vaccinated timely
Up until the age of 2, there are numerous vaccinations which children must be given. It is the responsibility of every parent to get their children vaccinated with all vaccinations and not delay or ignore even a single vaccination. Timely vaccination is one of the most important prerequisites for raising children in a healthy way.
4. Inculcate the habit of regular bed time in children
Adequate sleep in children will determine their overall health and well-being. Children who do not get enough sleep are likely to become hyperactive and may even display poor performance in school. Toddlers need 11 to 14 hours of sleep, preschoolers need 10 to 13 hours of sleep, and children in kindergarten and above need 9 to 11 hours of sleep.
5. Spend time with children
Instead of distracting your child with a phone or a laptop, you should spend time with your children and talk to them. Involve children in as many activities as possible and listen to what they want to say. It helps in building a healthy relationship with children and they too get to open up and learn in a better and more effective way.
["source-ndtv"]