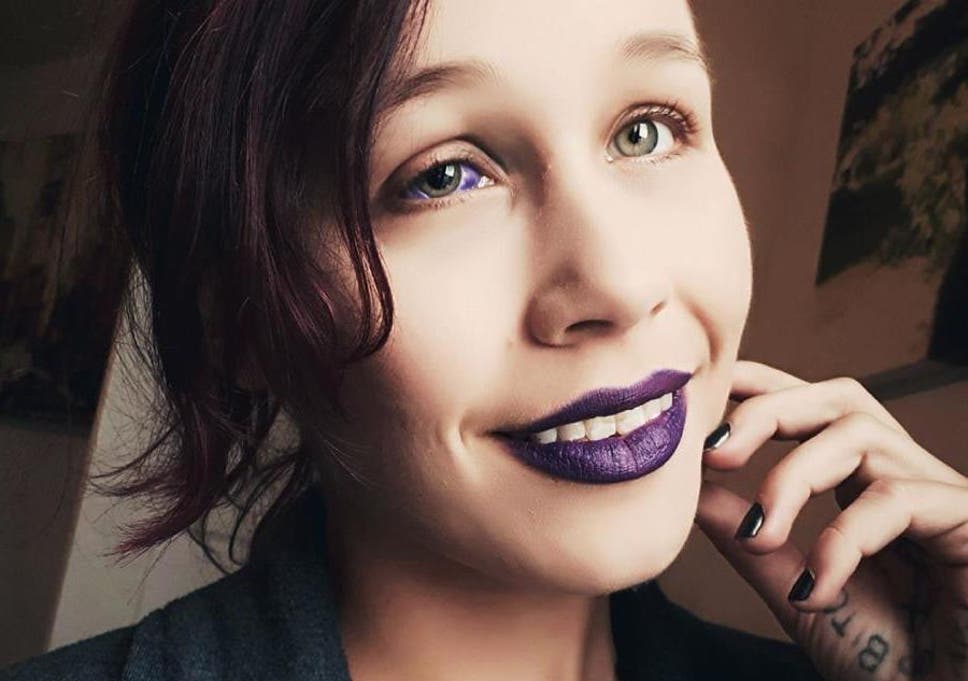 A Canadian model might have to have her eyeball removed after a botched attempt to tattoo it purple left her partially blind.
Two months ago Catt Gallinger, 24, from Ottawa in Canada, decided to have a scleral tattoo – when the sclera, or white part of the eyeball, is injected with dye.
However, just hours after letting her ex-boyfriend inject purple ink into her left eye, it started leaking and became swollen, causing her to almost lose her vision.
Now, in an emotional Facebook post, the model has revealed that she is in so much pain she is might need to have her eyeball removed.
"This is beyond heartbreaking," she writes.
"I cannot open it at all without significant effort. My hope is gone.
"I'm very close to asking for removal. I'm so tired of it all."
The 24-year-old has also spoken candidly about the effects the botched tattoo has had on her mental health explaining that she has since experienced severe depression, lost weight and quit modelling.
"If I have to live like this for the rest of my life, I'd rather get it taken out," she told Global News.
As a result of Gallinger's story, the Eye Physicians and Surgeons of Ontario (EPSO) are now petitioning the provincial government to make the procedure illegal.
["source-independent"]