01/6

Ranveer Singh's diet for '83'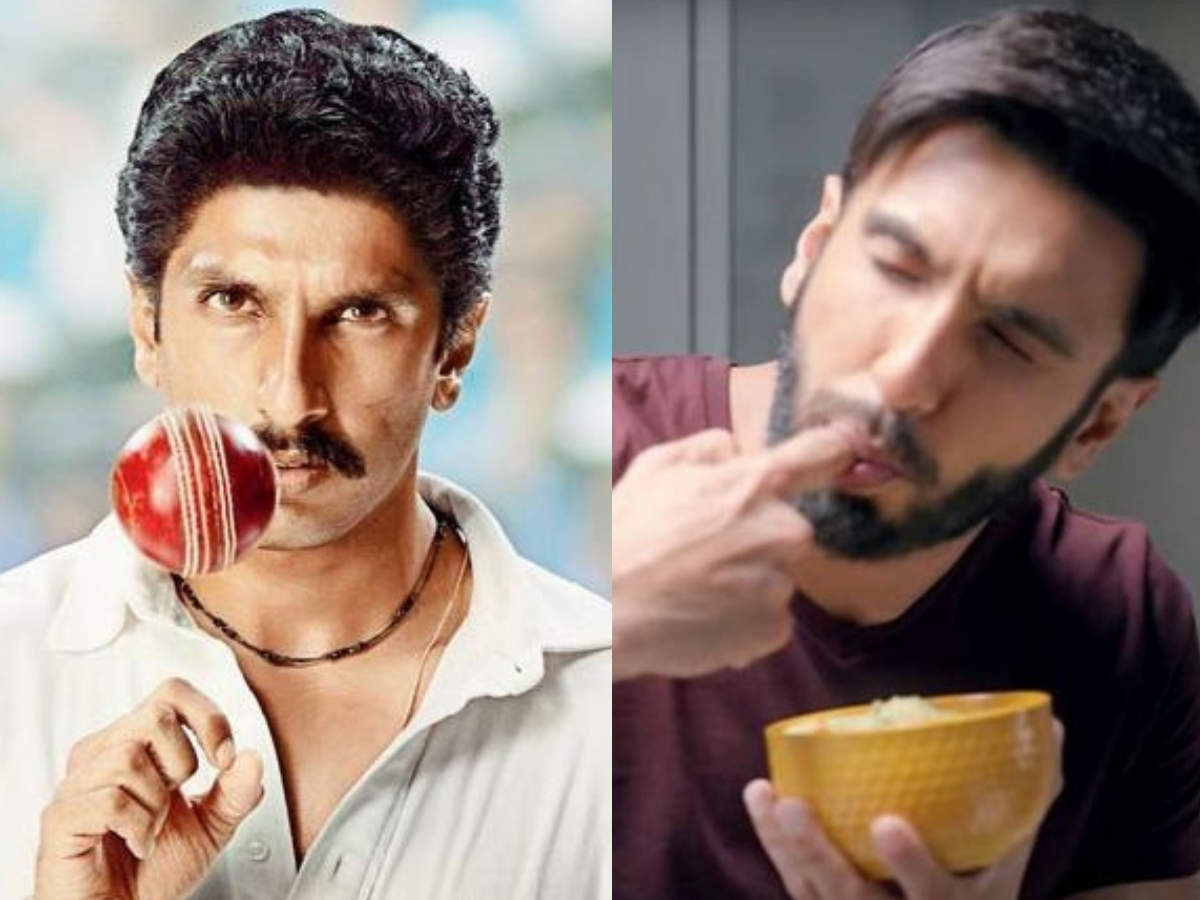 To fit into the shoes of Kapil Dev, Ranveer Singh is leaving no stone unturned. And that for him includes changing his diet plan. Apart from the multiple gym sessions and training, Ranveer also has been maintaining a strict diet in order to get the body of an athlete.

02/6

Making the transformation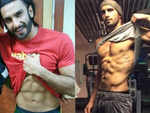 The actor, who is a powerhouse of energy, is known to go out of his comfort zone to outdo his performance. He is doing it all over again for his latest '83' where Ranveer has switched to a super strict diet plan to look the part. His nutritionist, Anmol Singhal gave fans a preview into the diet, which helped the star with the extreme transformation
03/6

What Ranveer eats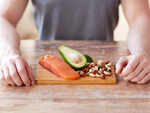 Ranveer's diet is monitored by four chefs from London who keep a check on what he eats. His chief nutritionist shared, "Instead of 3 big meals, Ranveer's meals were split in multiple small meals that he had in regular intervals. He snacked healthy, his evening snacks usually comprised nuts and fruits. He also kept his dinner low in carbs."
04/6

A high protein diet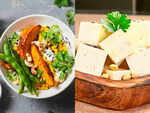 Just because he is dieting doesn't mean Ranveer has given up on Indian food! His diet has a mix of everything.
"Ranveer loves Indian cuisine. So, we try and bring as much variety into his food while keeping the restrictions in mind. For the past few months, Ranveer has been put on a protein-heavy diet."
05/6

Ranveer's must-have!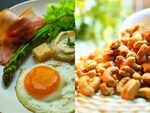 The nutritionist also said that while Ranveer loves bingeing on homemade delicacies, he includes a portion of high protein superfoods. One of his favourite meals includes eggs, bacon, and jalapenos.
"Jalapeño and crisp bacon omelette that comprises rolled oats, eggs, topped with mixed nuts and fresh berries. the complex carbs [boost his] energy while the proteins help him cut the fat and increase muscle mass,"
06/6

What about the sweet tooth?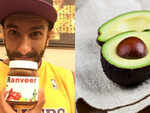 Ranveer Singh is a self-confessed dessert fan and there is no denying that. His current diet, though restrictive, ensures that he makes some healthy swaps for the dessert bingeing sessions to avoid feeling guilty! His nutritionist reveals:
We've cracked a healthy variant of chocolate spread (Nutella, which is the actor's favourite) for Ranveer. It's an avocado mousse, made of 90 percent dark chocolate chips and avocados."
["source=timesofindia.indiatimes"]